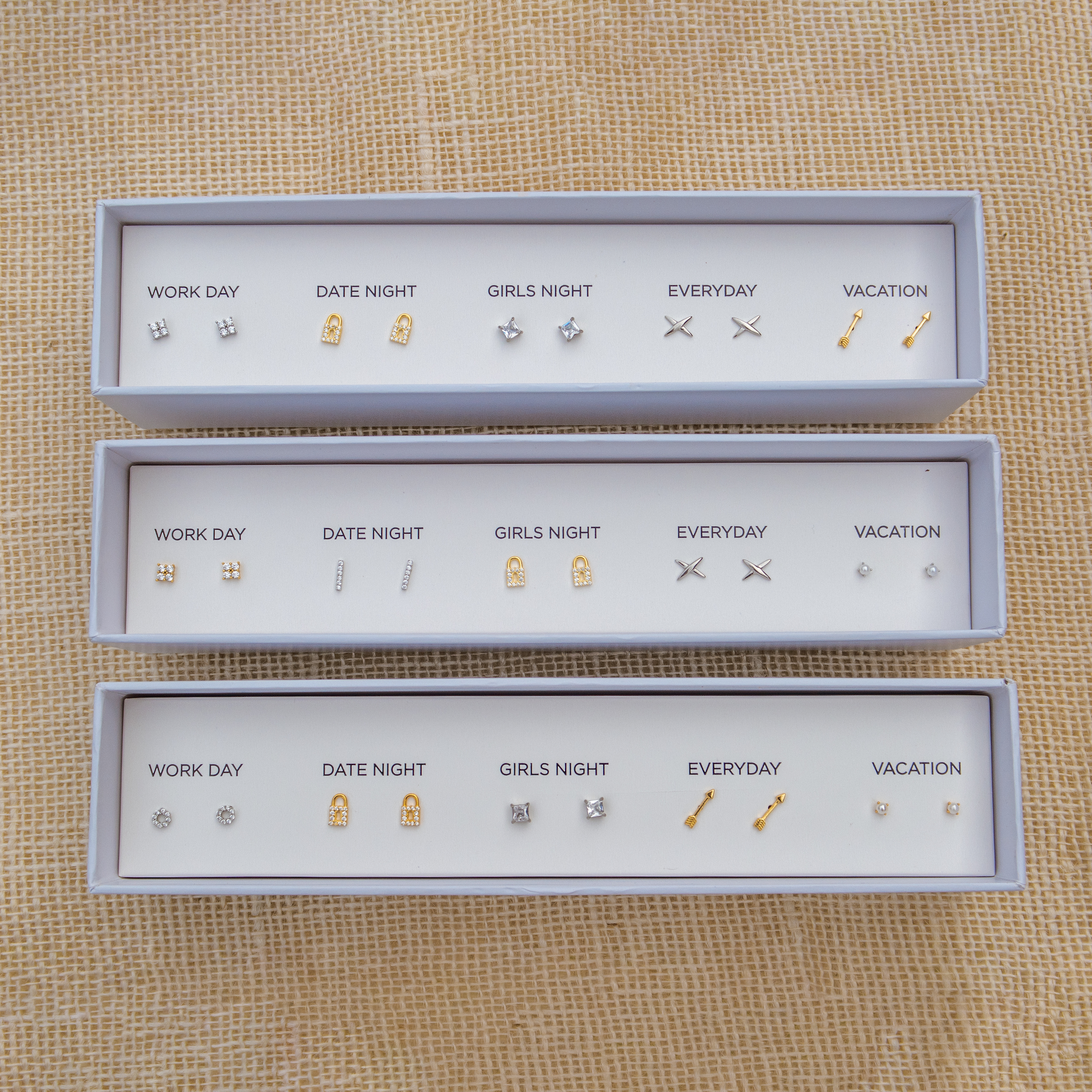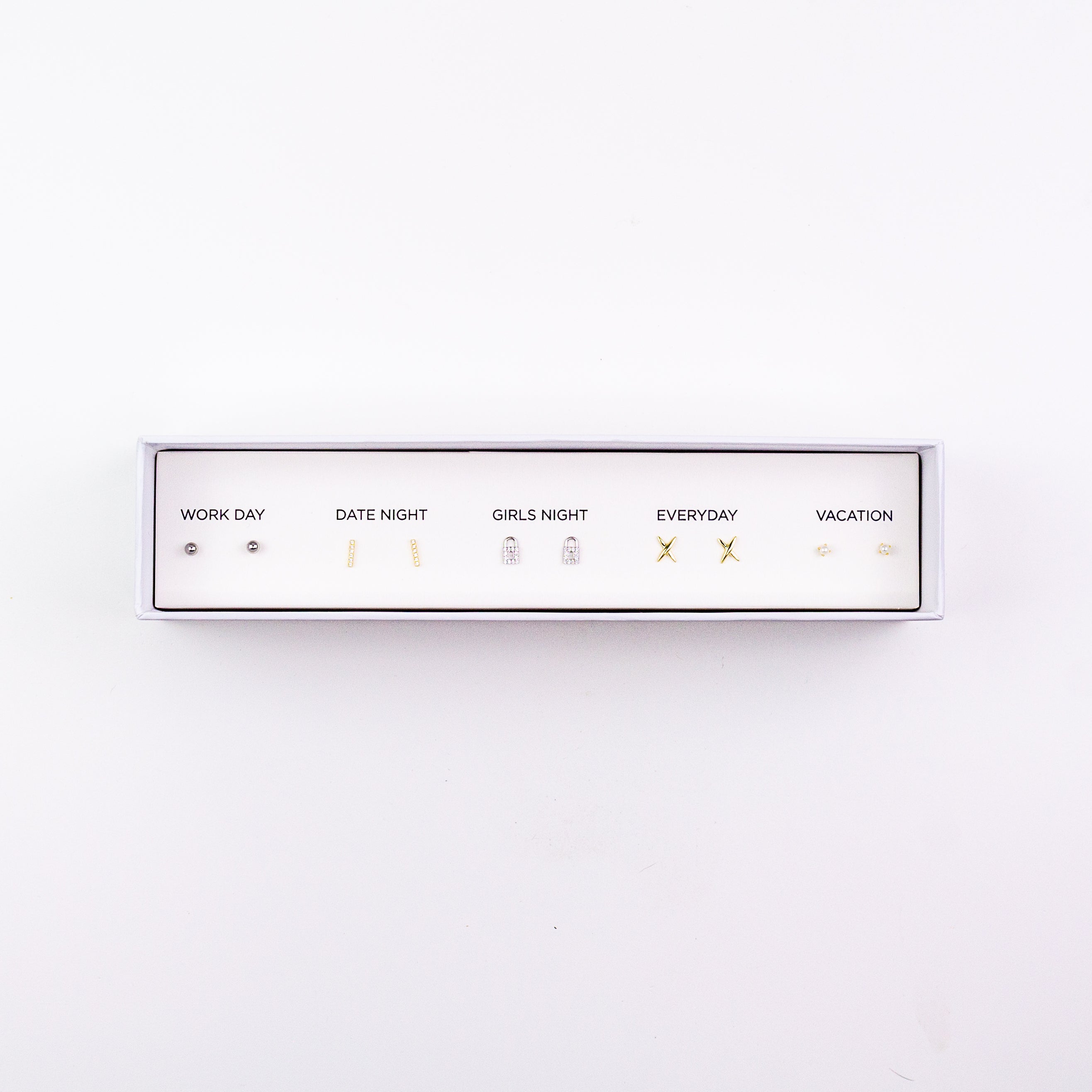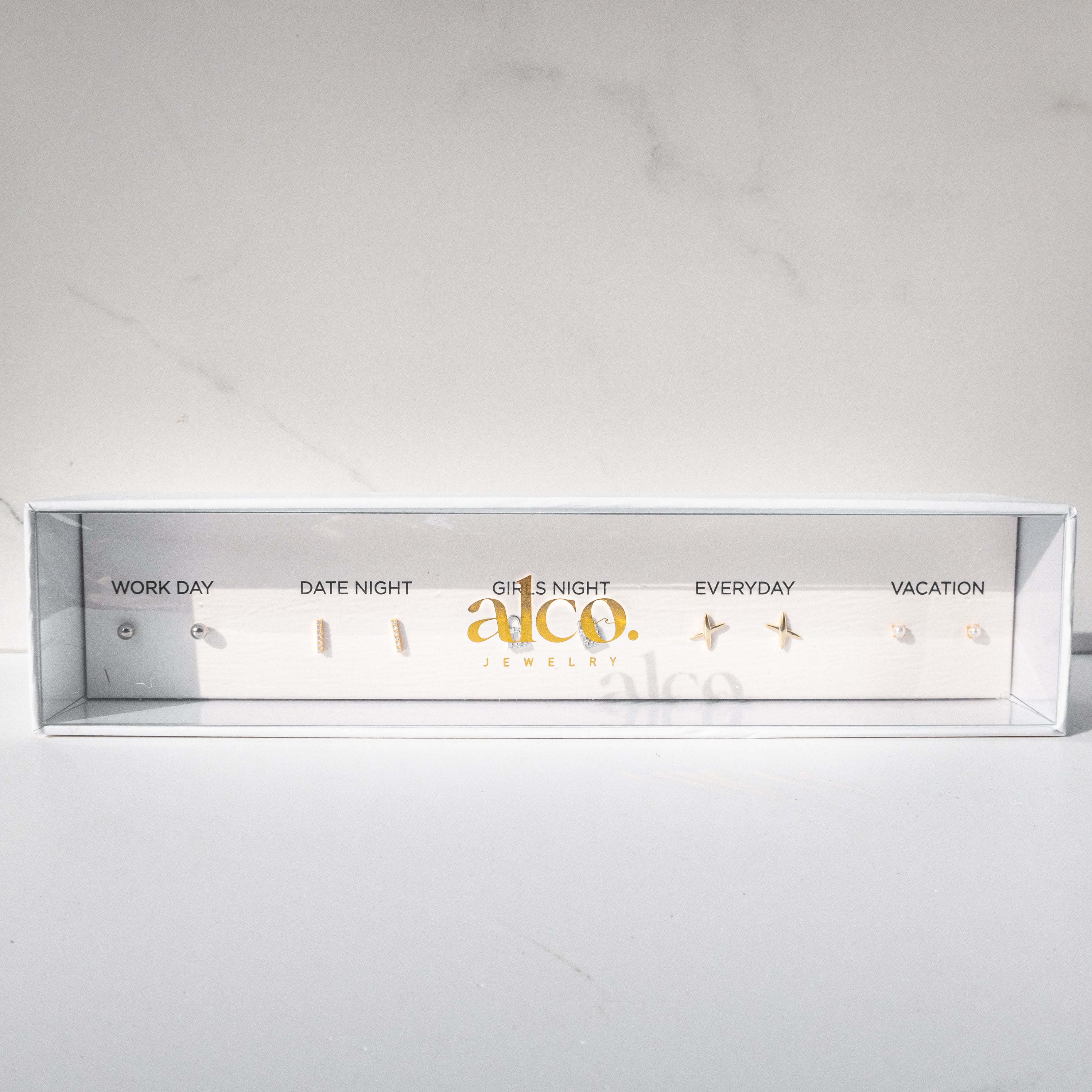 Elevate Every Occasion with Our Holiday Stud Set Box!
This holiday season, we're thrilled to introduce a stunning gift that's designed to make every moment special. Our Holiday Stud Set offers a pair of studs for five distinct occasions, ensuring you're perfectly adorned no matter where life takes you.
Embrace every occasion with grace and style. This makes a perfect holiday gift and makes each day a special one.
*Each stud set comes with 5 unique pairs of studs.
FAQ

What if this necklace is too short?

Check out our necklace extender! Our gold and silver necklace extenders work with most necklaces and can extend your necklace length up to 3 inches.

How do I care for my jewelry?

Our jewelry is are very durable and low maintanence. We just recommend rinsing with freshwater and patting dry after exposure to salt water to keep your pieces lasting as long as possible! See our Jewelry Care page for more details!

What makes ALCO jewelry water resistant?

Our water resistant pieces are made from a base metal of 316L marine grade stainless steel — which makes them naturally durable against oxidation. 

Our gold pieces are coated in 18K gold using PVD — Physical Vapor Deposition. To learn more about it, check out this blog post!
Shipping

Shipping options

Choose between our First Class Shipping (2-4 business days) and Priority Shipping (1-2 business days).

Order tracking

USPS will send you an email with a tracking code so you know when your order is on its way!