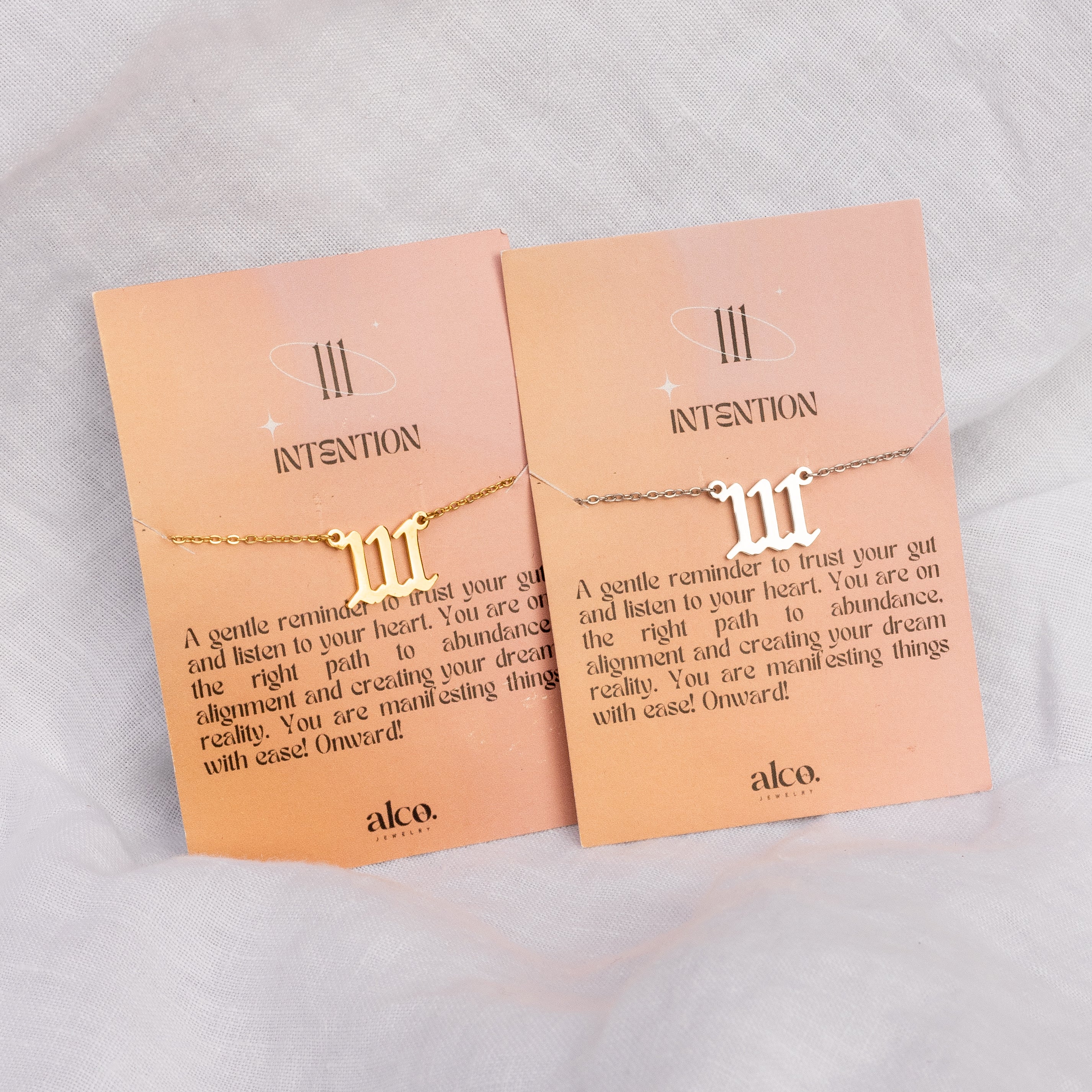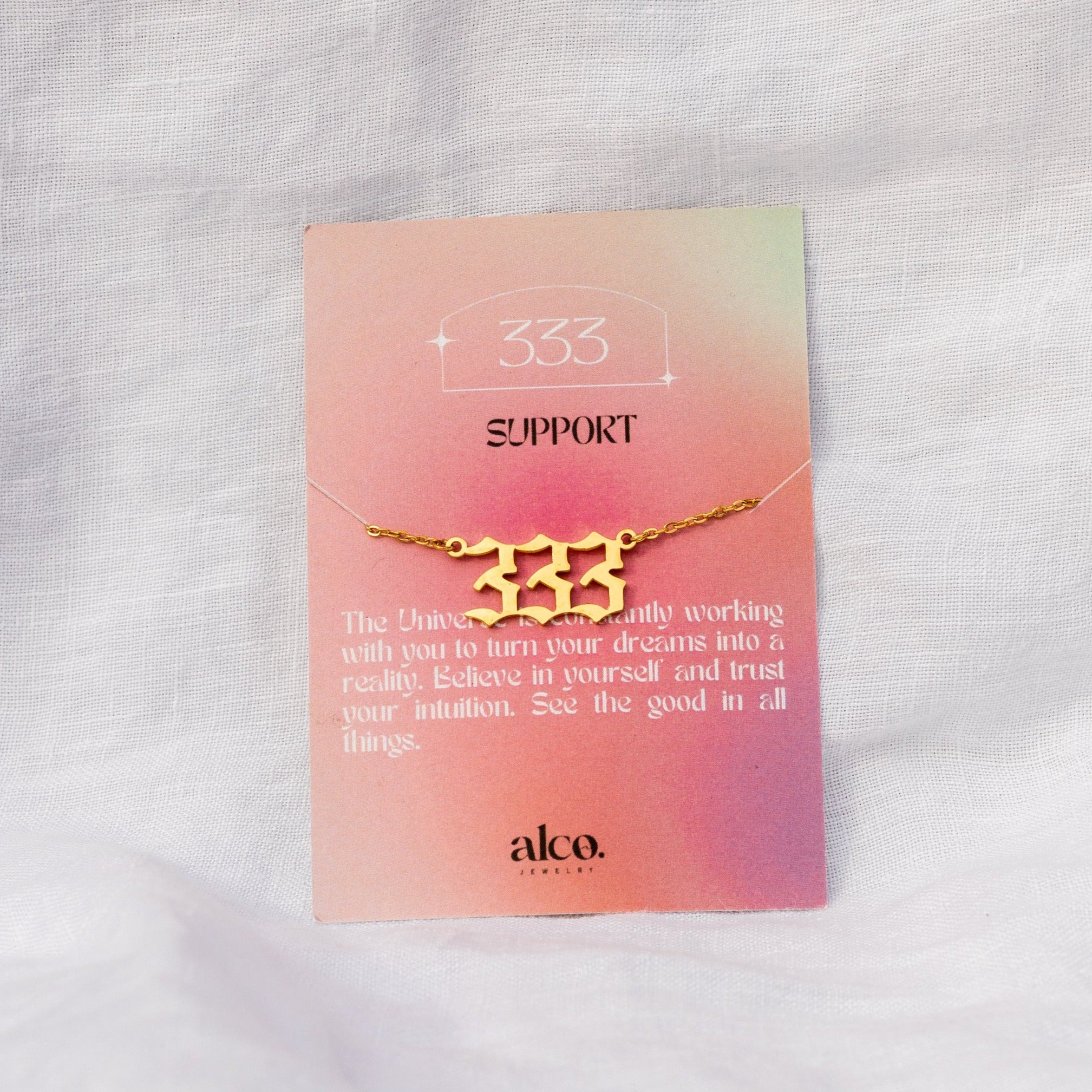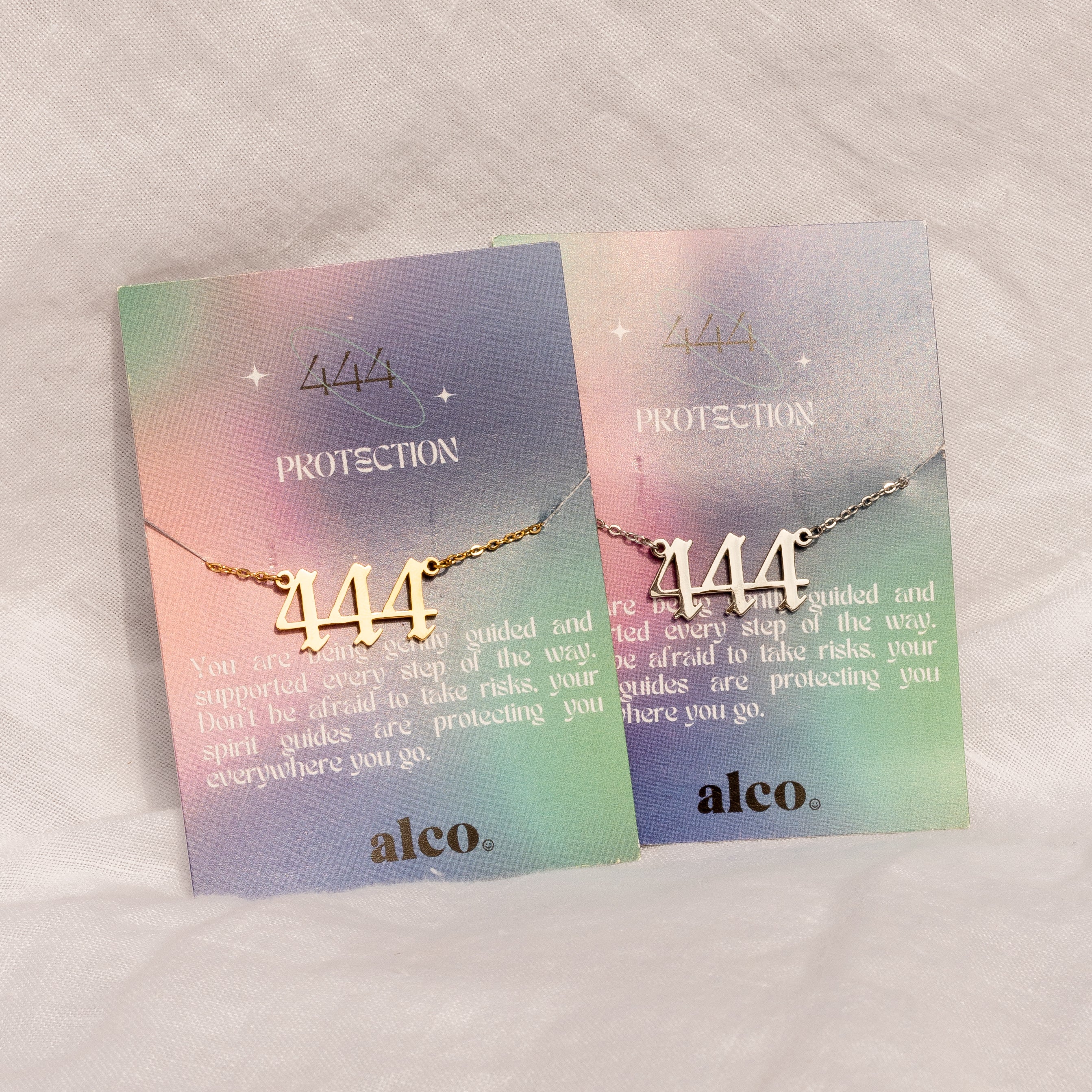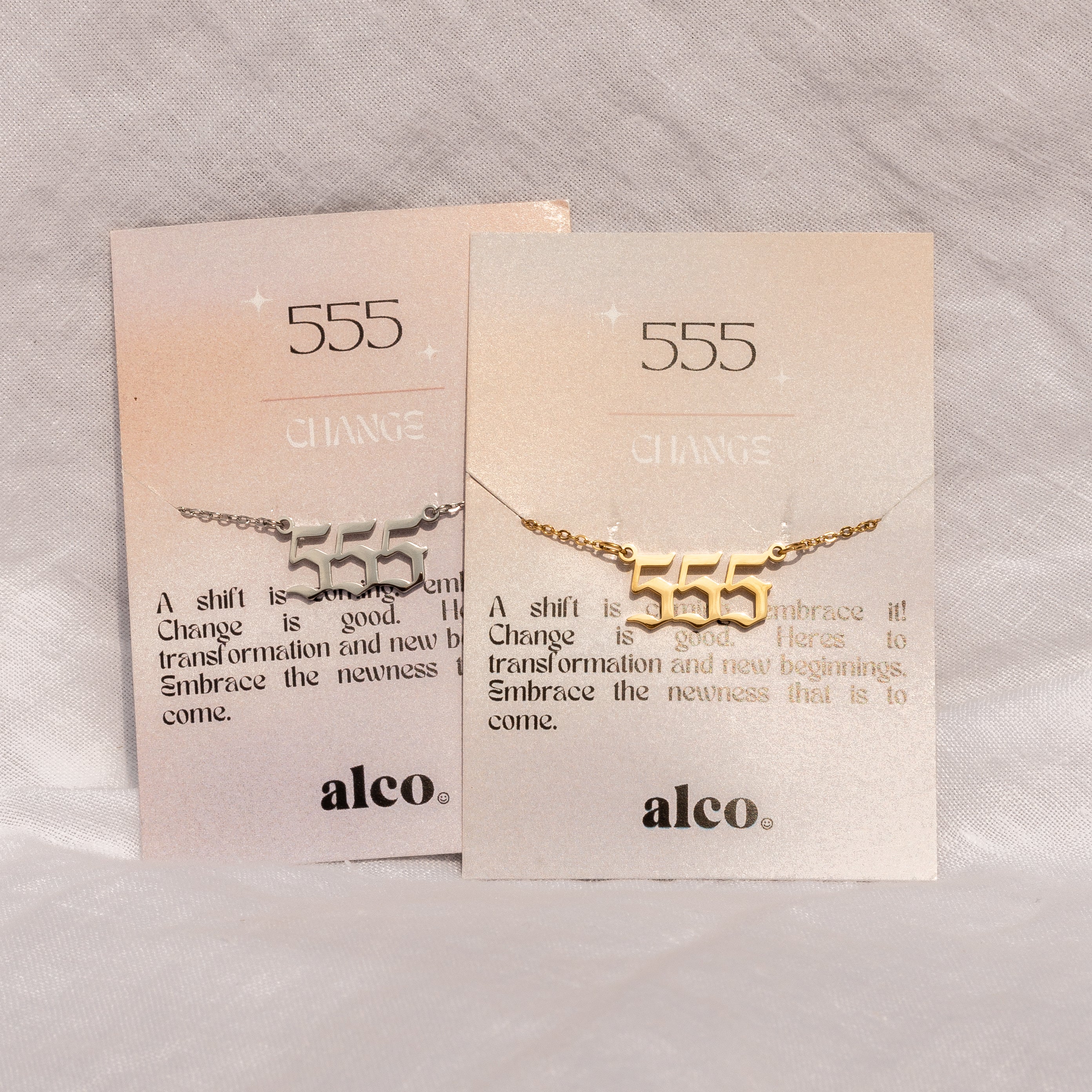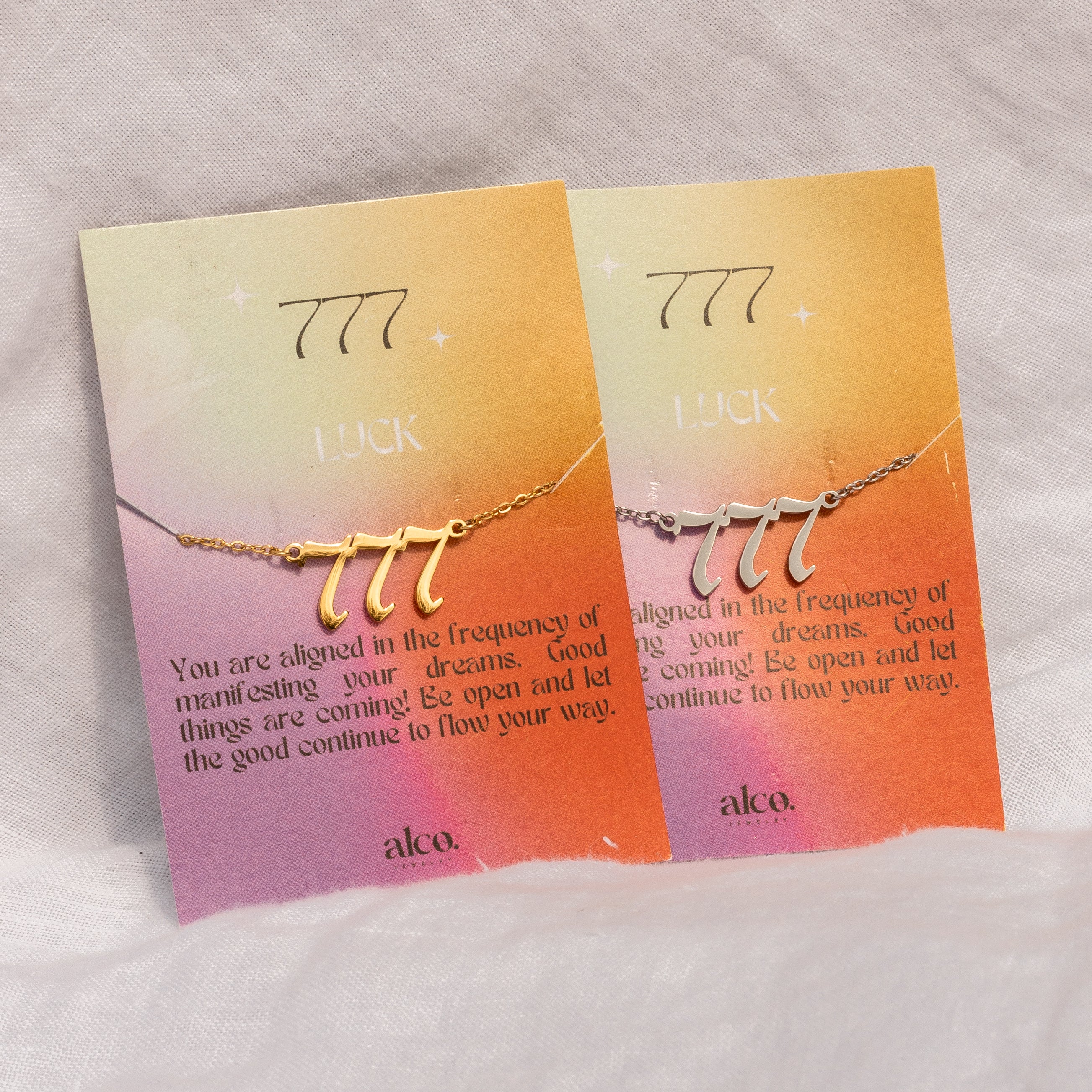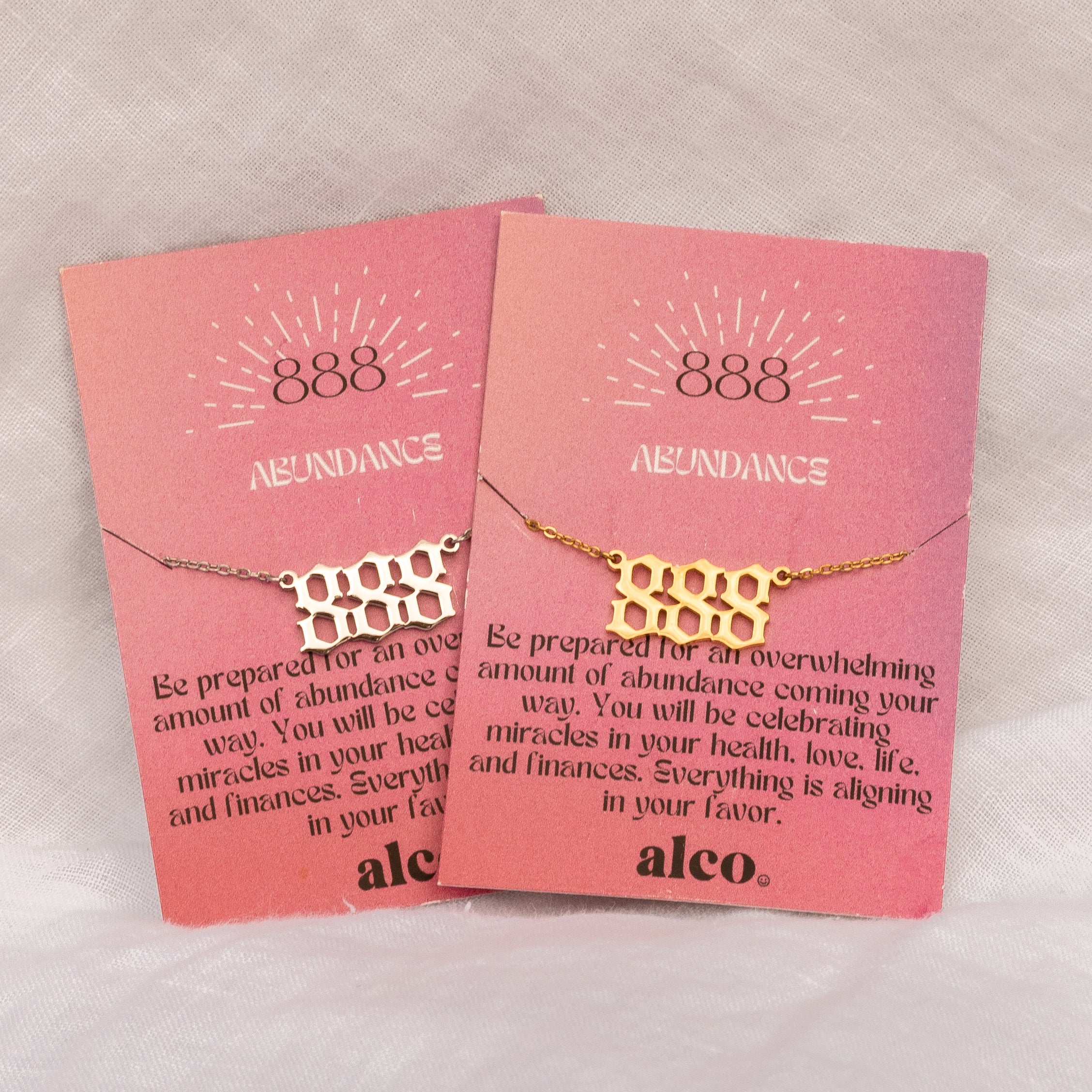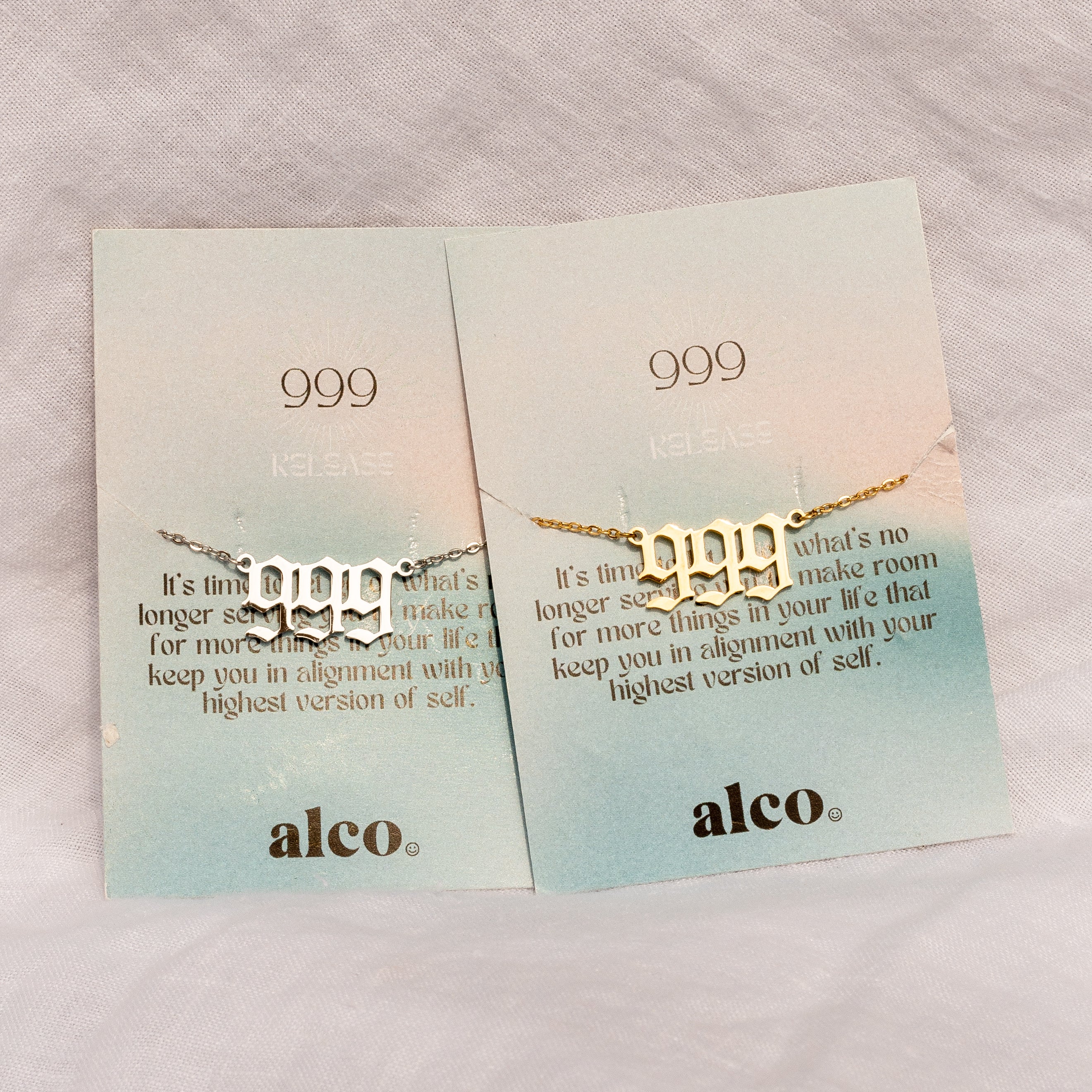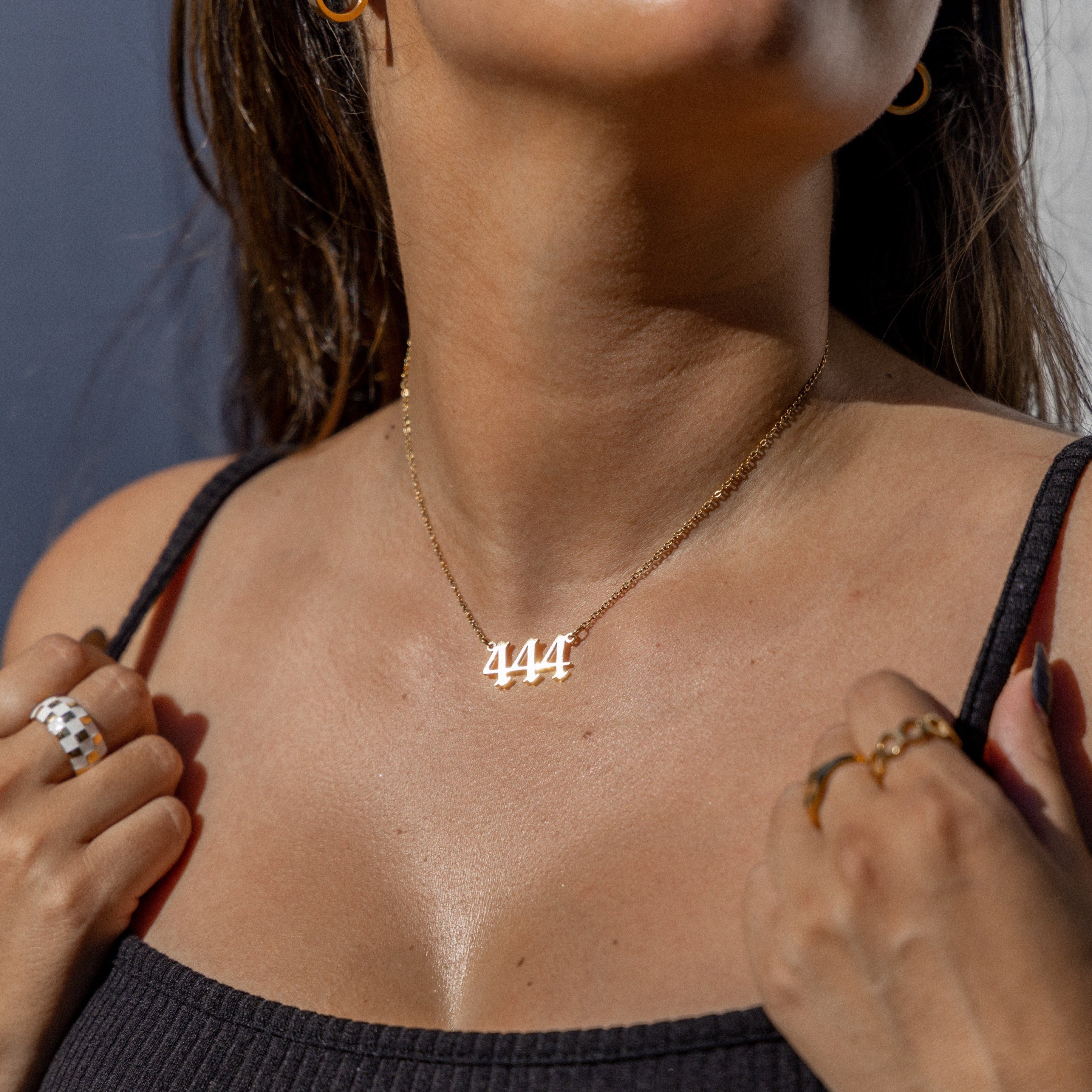 Do you ever find yourself seeing a number sequence often? Angels speak to us in synchronistic ways. Wear your ALCO Angel Number necklace to receive a divine message to help you through your troubling times or a daily reminder that you are on the right path. Each repetitive number sequence will give you a different guided message. Don't know which necklace to pick? Close your eyes, ask your angel guide to speak to you..what number sequence do you see?

111: Intention- Trust your gut and listen to your heart.
222: Alignment- You are in the right place at the right time.
333: Support- Your spiritual guides are all around you sending love, support, and guidance.
444: Protection- The universe and your spiritual guides are protecting you.
555: Change- Something new is coming.
777: Luck- Wonderful things are about to happen.
888: Balance- Everything is falling into place as it's meant to be.
999: Release- It's time to let go of what's no longer serving you.
Each angel necklace is water resistant, hypoallergenic, and tarnish resistant. 
18K Gold-Plated

Stainless Steel 

Nickel-Free 


Lead-Free

Hypoallergenic

Lobster Clasp

16" Chain

2" Extender

Water Resistant
*Each angel number comes attached to a card with the meaning behind the number.
FAQ

What if this necklace is too short?

Check out our necklace extender! Our gold and silver necklace extenders work with most necklaces and can extend your necklace length up to 3 inches.

How do I care for my jewelry?

Our jewelry is are very durable and low maintanence. We just recommend rinsing with freshwater and patting dry after exposure to salt water to keep your pieces lasting as long as possible! See our Jewelry Care page for more details!

What makes ALCO jewelry water resistant?

Our water resistant pieces are made from a base metal of 316L marine grade stainless steel — which makes them naturally durable against oxidation. 

Our gold pieces are coated in 18K gold using PVD — Physical Vapor Deposition. To learn more about it, check out this blog post!
Shipping

Shipping options

Choose between our First Class Shipping (2-4 business days) and Priority Shipping (1-2 business days).

Order tracking

USPS will send you an email with a tracking code so you know when your order is on its way!